Clubs
Extended Day
Breakfast Club
Every morning during term time we welcome our children (all ages) to attend Breakfast Club held on the school premises in Bell House.
Staff members: Natasha, Shay, Amber, Vicky & Sherrie.
Opening times: Mon - Fri 7.30 - 8.50. (Staff members take the children into classrooms after)
Children have a choice of toast, porridge, or a variety of cereals to eat, and hot chocolate, squash, apple juice, orange juice or water to drink.
There are all sorts of activities to participate in - colouring, small world play, outside sports, lego and other construction sets. We also have seasonal creative activities - for example, making Mother's and Father's Day cards and Valentine's Day cards and gifts.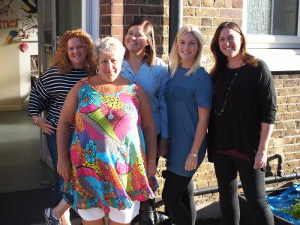 After School Club
If you would like after-school provision, please go to the Holly Tree Club website below or look at our 'Clubs' page of this website where you will find our list of extra-curricula clubs run from Halstow.
Extra-Curricular clubs
Please see the attachment below for the current extracurricular clubs that are running. For more information, please contact the club leader directly.